Suzy Shoes - £102.00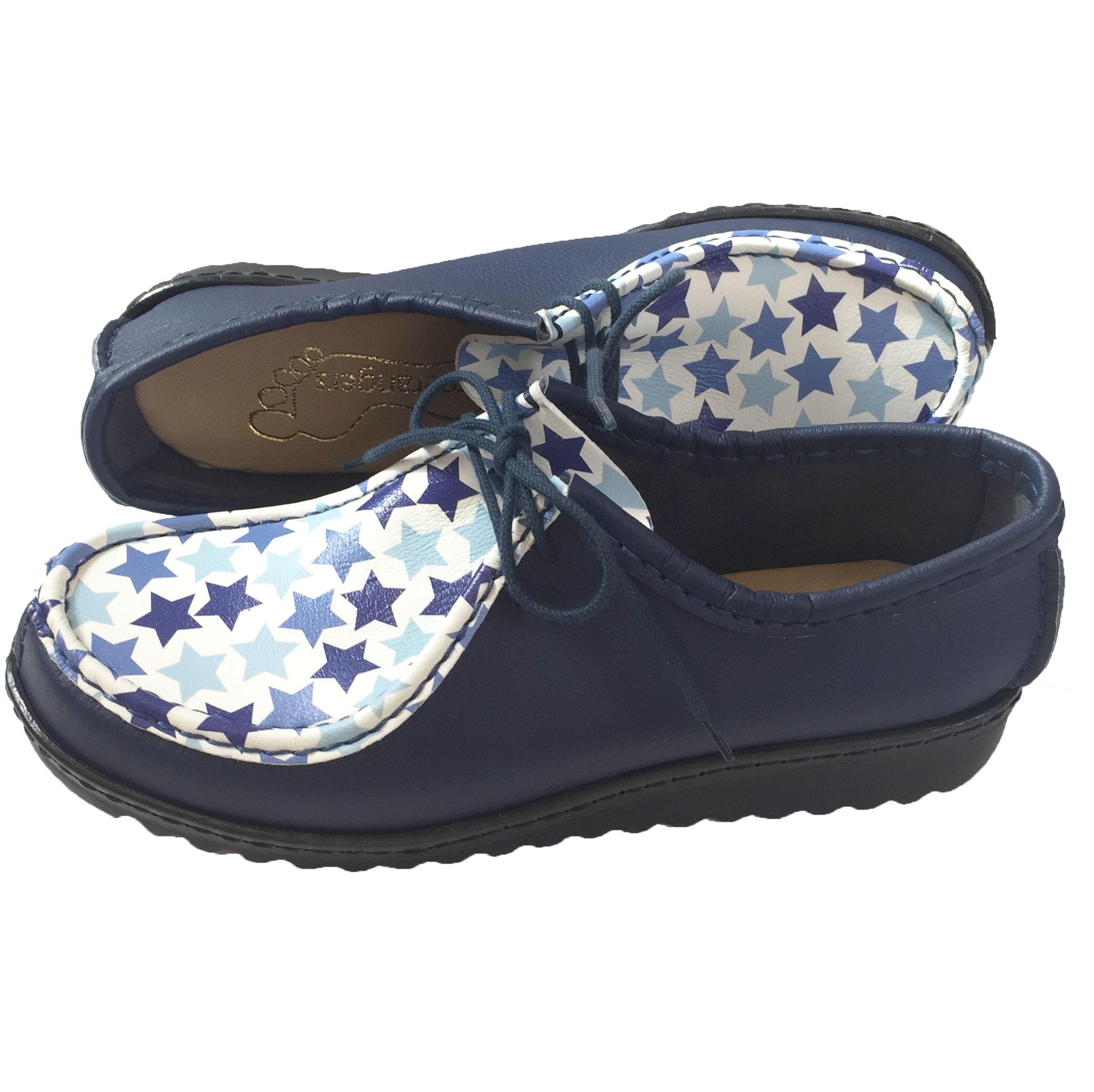 NEW Ladies shoes: the Suzy Shoes.

Our traditional laced up loafers, but with contrasting fronts.

Shown in the photograph is a pair made in a combination of Ink Blue  with Corn Flower Fronts.

These lovely shoes can be made in any combination of colours we have; we listed few options below, but if you  have in mind different colour options - please let us know and we will make a very personal pair of shoes for you.

For the contrasting fronts we have at the moment: star print, multicoloured dots print, daisy flowers print, cornflower prints and red lips print.
What I'm Made of : Upper - Lorica Sole - Polyurethane Thread - Polyester Tag - Polyester Insole - Coagulated PU covering latex foam and insole board Glue - F1