Down Town Shoes - £120.00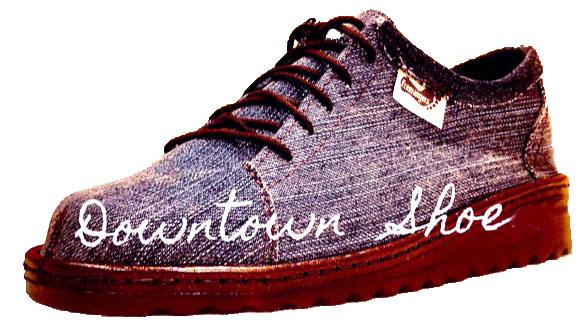 Our new vegan shoes for women. Designed and made by hand in our workshop. The shoes are made form two layers of recycled denims, fitted with padded insoles (can be made from denim, if you looking for that ultimate denim look). Wide toes area, wide instep and long tongue, all of these to give your feet all the allowances they need to be relaxed. Fitted with handmade insoles and hand sewn onto shock absorbing soles.
We repair all our shoes so don't throw them away when they worn off. Simply send them to us and we return them to you like new.