Elm Sandals - £89.00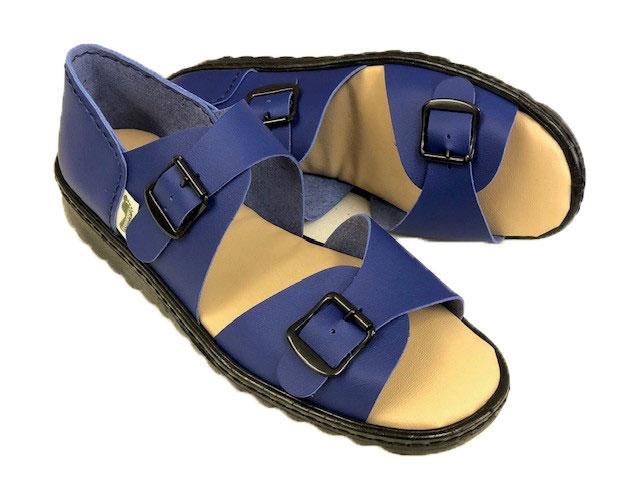 Our Ladies Vegan Summer sandal with full back for extra support and classic 2 adjustable straps with roller buckles for easy adjustment. Our famous replaceable padded insoles complete the picture and ensure fabulous foot comfort.
Shown in Royal Blue, also available in Jet Black, Nut Brown, Purple Passion, Scarlet, Claret, Ink Blue and Olive. 
What I'm Made of : Uppers : Lorica, Sole : EVA or Polyeurathane, Fittings : Brass, Thread: Cotton, Laces : Cotton, Insole: Bontex, Foam & Lining - All 100% Vegan