Petal Boots in Scarlet Ladies UK size 4.5-5 - £78.00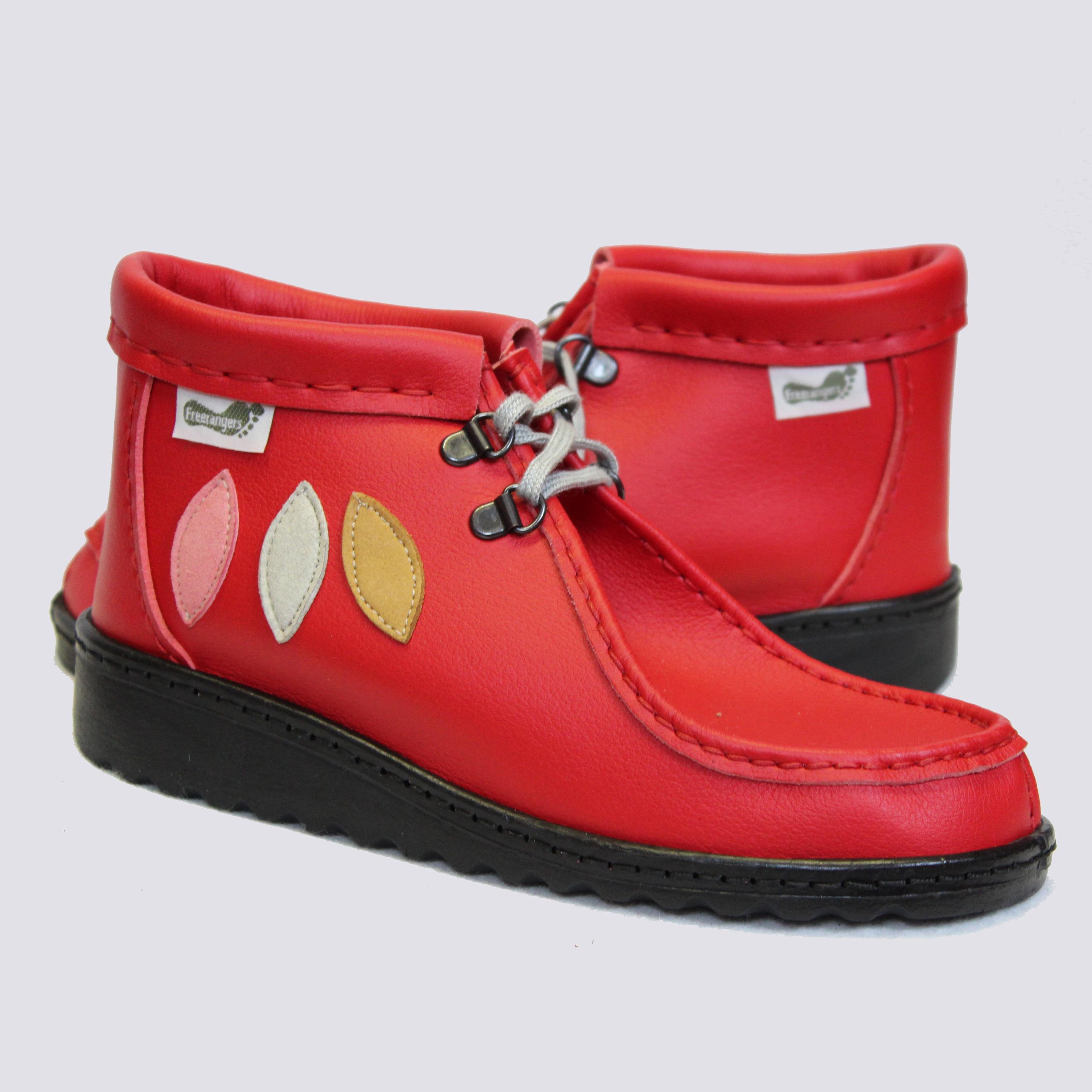 Please note:This product is in stock for quick shipping
These ladies vegan boots feature a Lovely Autumn motif on the side imitating petals of flowers...

Underfoot comfort is guaranteed with our springy soles & insoles. There's room for your cosy socks and it'll fit snugly around your ankles to keep out the chills. 
One pair in Ladies UK size 4.5-5 for sale in Scarlet.