Satchel Backpack - £190.00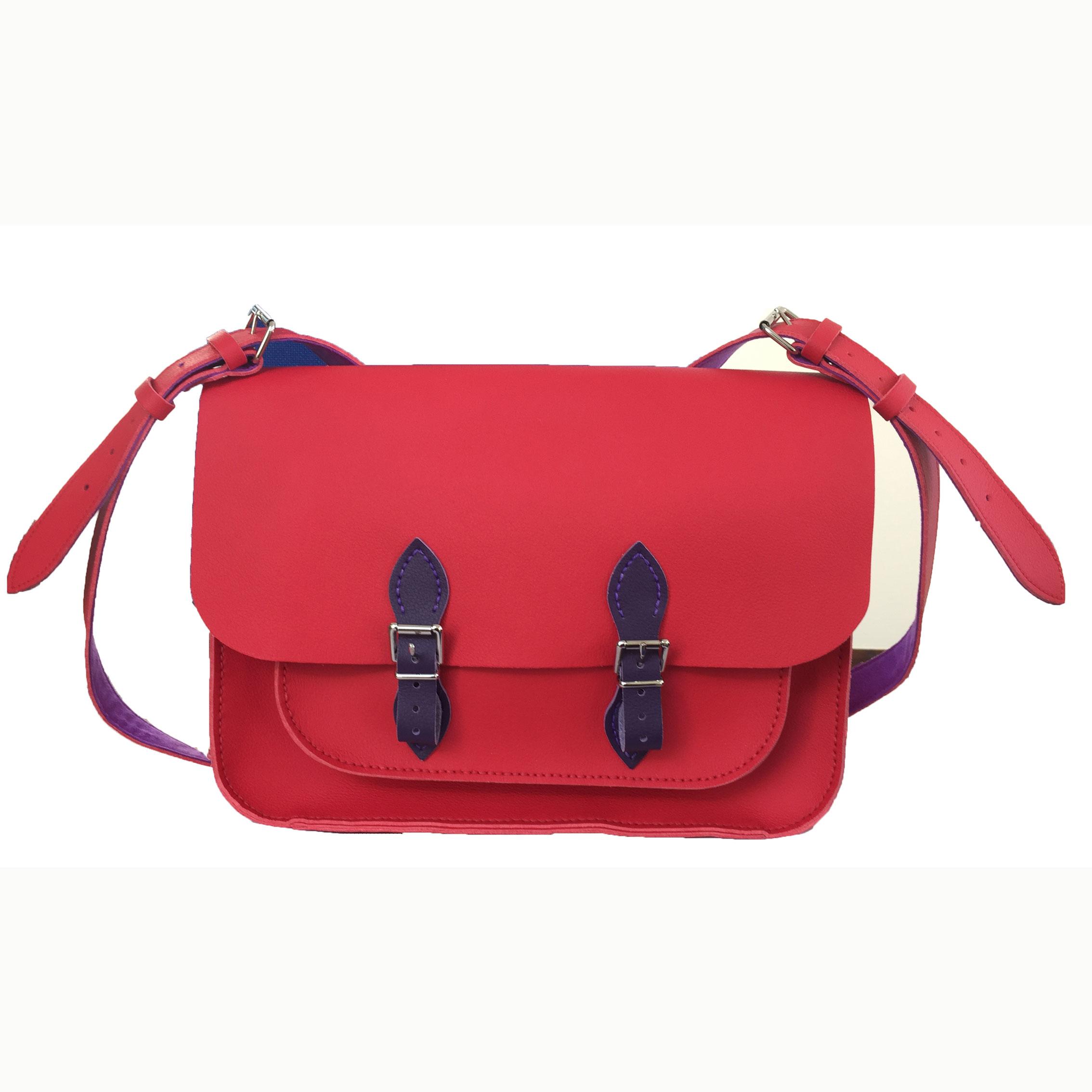 Fabulous traditional vegan satchel - completely animal free. Full size to take A4 file or laptop. Adjustable and detachable shoulder straps on the back. Solid cast roller buckles for easy fastening. Library book size front pocket. Overall size: 34 x 27 x 8.5cm (13x10?x3"). 
What I'm Made of: Body - Lorica Strap - Lorica Fastening - Metal
Shown in Scarlet  
Handmade in the UK
*Made to order (it takes 4-5 weeks to make one satchel). 
What I'm Made of : Lorica, Brass Fittings & Buckles, Cotton Thread - All 100% Vegan