Summertime Shoes 6.5-7 - £60.00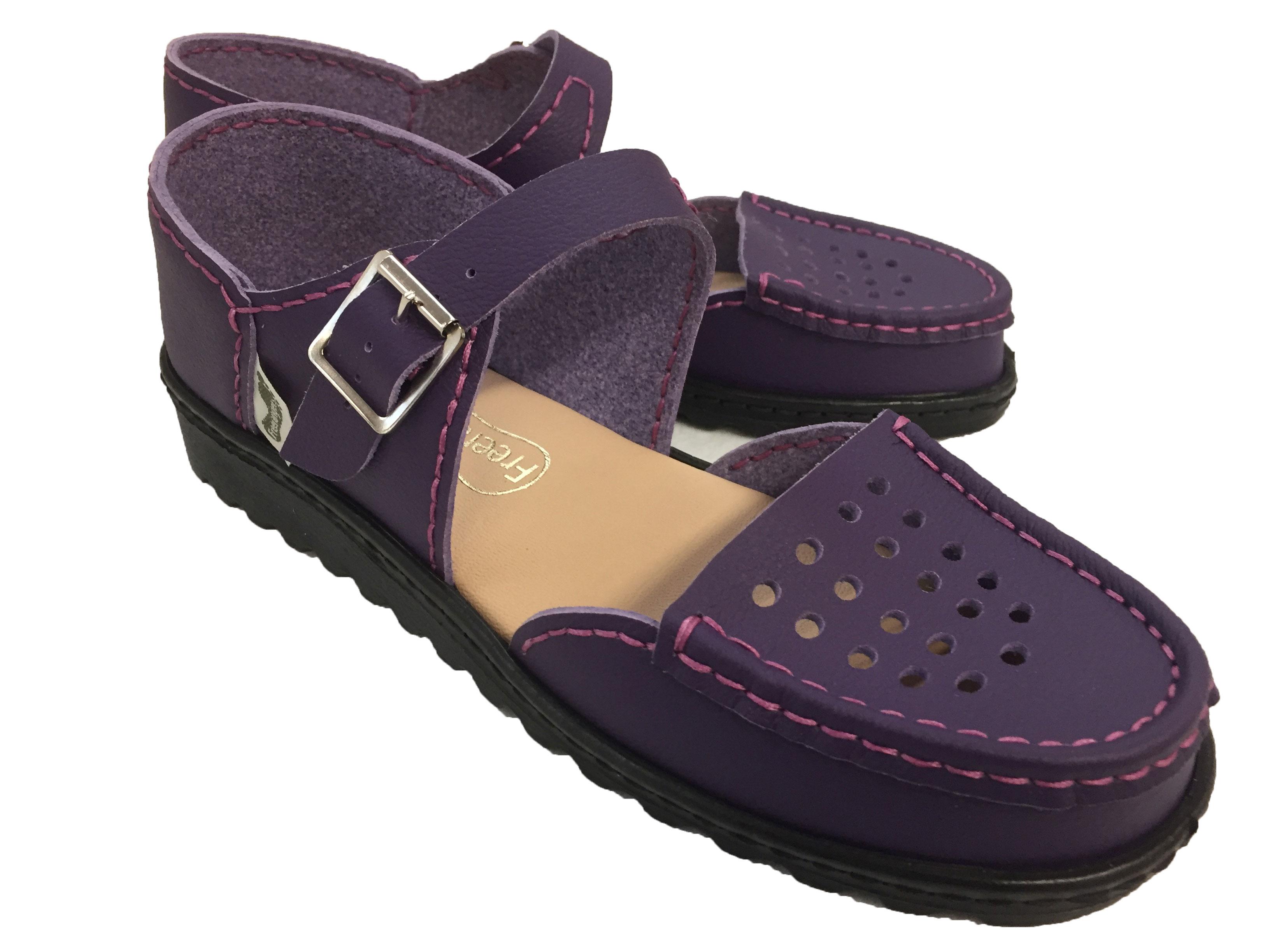 Please note:This product is in stock for quick shipping
The ladies vegan shoes that you can walk in all day and won't get tired. Punched apron brings extra breeze to your feet. Made of breathable microfibre, hand sewn, fitted with soft, padded insoles. Adjustable ankle strap and covered heel (open heel option available).
Handmade to order especially for you.
14.07.2018 Emily: "Loooove these shoes. Look great, fit like a glove - and I get lots of compliments about them. Thank you!" - thank you Emily.
One pair in purple lorica in ladies UK size 6.5-7 available.