Tilly Purse

- £30.00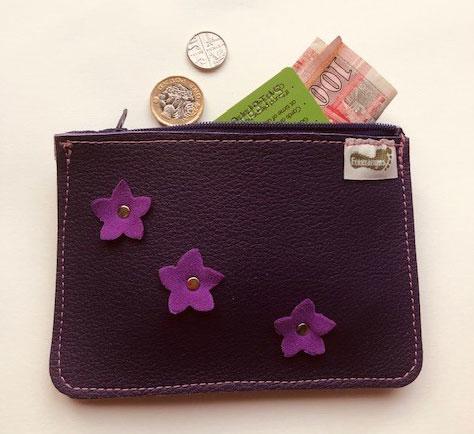 Simple purse with a zip and floral motif (if you don't want flowers, please let us know when ordering). 
Size: 14x9cm
Will take notes, credit cards, coins, glasses and keys.
Shown in purple passion.
Handmade to order. Can be personalised (we can sew your name on it).