Arran Sporran - £106.00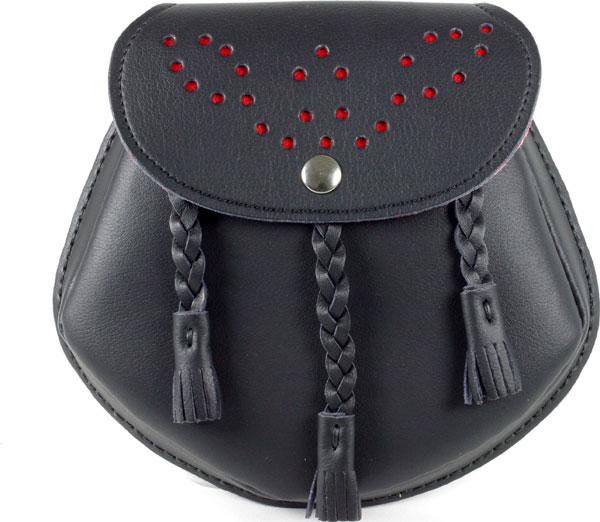 Punched detail a top stitched curved flap with popper fastening, plus traditional three plaited tassels add a smart look to our Arran Vegan Sporran. The punching reveals the Red lining. All hand sewn in Black Lorica microfibre material. Supplied with long 1in wide adjustable belt, featuring a silver coloured roller buckle which slots into belt loop on reverse of the sporran. 
Registered with the Vegan Society - your guarantee of no animal involvement.
Handmade here in the UK
What I'm Made of : Lorica, Brass Fittings & Buckles, Cotton Thread - All 100% Vegan